A Beautiful Time
Amazing time with your family. Spring is waking up all the positive vibes.
Scenes
Easter Shoot Scenes from Wonderlove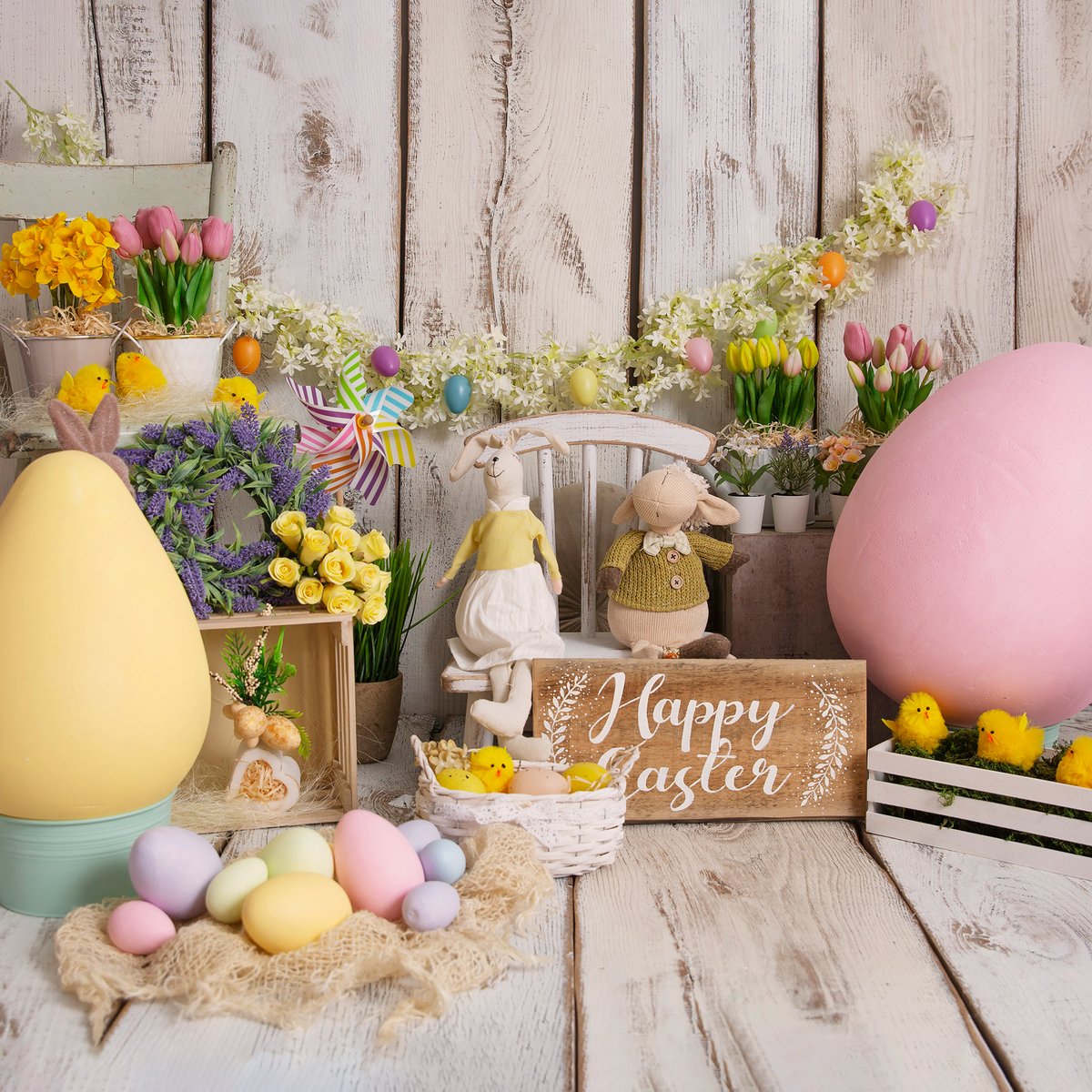 Bright Scene
Bright scene with pastel and vivid colors.
Easter Boho
Boho scene with many Easter elements: little bunnies, eggs and flowers.
gallery
More photos of our scenes in 2022
prices
Easter Shoot Prices
Easter Shoot '22
Information about your shoot
10 photographs retouched and artistically edited in the Wonderlove style

all scenes available

photo shoot duration approximately 45 minutes

photo shoot in our studio

digital files with pixel dimesion of 1200 x 1800 px, the quality perfectly suitable for posting on the web, social media and viewing on digital screens

additional photos at €15,00 a piece

Our gowns, dresses and outfits are not available for this shoot due to the limited time for changing. If you wish to use our dresses please book a regular Family Shoot and we will reserve more time for you.

Photos with pets possible at an additional fee

Full resolution files available at additional fee

Photography works have Private Use Only Licence and may not be used commercially by our clients
Shoot date is confirmed after purchase of the reservation for that day in the amount of €50,00. It is part of the whole amount, the rest to be paid up to last business day before the photo shoot. Your date is conditionally reserved for 48 hours after receiving the payment link.
ADDITIONAL OFFER
Extra products and services
We strongly recommend having your makeup done before the shoot by a professional who knows how to prepare model for photography purposes.
Makeup in our studio can only by done with our aproved makeup artists and hairstylists from Rougekraft.
Photoshoot Makeup (with Eyelashes) €50,00
Hair Styling (waves or straight) €30,00
Prints are not included in these packages. You can order prints, wall decoration and other beautiful products from us.
Additional photos above the package you chose are at:
Package Gold: €15,00 a piece
Photos are prepared, selected and edited one by one in the order of performing the photo shoots. I usually work on photographs from a single session at the time. This to ensure I feel the sphere and styles of the photos to provide uniform editing for individual photographed stylings.
You receive finally composed photos after 12 to 22 workdays after the photo shoot date counted from the day of the photo shoot or from the first following Monday if we were photographing in the weekend.
We encourage you to book the photo shoot sufficiently early if you would like to have your photos ready before a certain point in time. The other possibility is to order Express Editing. For photo shoots there are three possibilities:
Express Editing Early – €30,00 – your photos ready in 15 workdays
Express Editing Swift – €45,00 – your photos ready in 10 workdays
Express Editing Ultra – €60,00 – your photos ready in 5 workdays
One Photo the Next Day – €30,00 – I select the photo based on your guidelines (you decide from which styling, if there were more, I should pick the photo from), this is an extra photo, number of photos you will receive later within standard editing time stays the same. I must first accept this assignment (based on my own availability). Photo is ready on the next workday before 17:00 o'clock. Sometimes it is possible to deliver it even the same day but it is not guaranteed.
In general the shoots packages are designed and priced for individuals, couples and couples with children.
If you would like to have another adult person to be a part of the photoshoot it is possible at an additional fee of €25,00 per person.
If you would like to have your pet to be a part of the photoshoot it is possible at both at the studio and on location at an additional fee of €30,00 per pet.
By pets we mean cats and dogs, other kinds of animals only after our approval.
You are responsible for your little friend, its behaviour and cleanliness in the studio, any damage caused by them will be invoiced to you.
the photo shoot
Our creative process
1. Ask for availability
Contact us to check if your desired date is still open.
2. Book the shoot
Your date and time is confirmed after purchase of the €50,00 reservation of your date and time slot (it is non-refundable). It than becomes a part of the whole amount.
3. Sign the contract
Before the shoot we sign the contract based on the package you chose. 
4. Confirmation
After you signed a photo shoot contract and paid the retainer fee we will send you a confirmation e-mail with agenda entry.
5. The Shoot, Retouch and Editing
On the agreed date and time we perform the photo shoot with you. After that the editing and retouch process begins. You will select the photos for the final selection from the album of preselected photos.
6. Delivery
When your photos are ready you will receive a download link with the digital files and prints per post if you package includes them.
FAQ
Frequently Asked Questions
What is the best time to plan the pregnancy shoot?
In our view it is best to perform a pregnancy photo shoot in or around the 28th week of pregnancy.
Is it possible to print my photos in large format?
We are full service photo studio and provide printing services on broad array of materials. You can order larger format professional printouts and other products from us.
We use professional software and resampling methods and can prepare files for very large sizes, larger than the dimensions received from the digital camera we currently use (Canon 5D Mark III).
The standard dimensions of the files you receive in your package are good for prints at 300dpi in high photo quality in the size of approximately 16×10 cm or slightly larger. I discourage you to order significantly larger format prints from other labs as you might be dissapointed with the quality you receive.
You can order larger prints from us or order the photos you selected in your package at the full dimensions of 5760×3840 (300ppi). Full dimension files cost depending on the number of photos you want:
5 files €100,00
10 files €150,00
15 files €180,00
20 files €200,00
21 and up €10,00 a piece
or €30,00 a piece for separate photos when less than 5 total. The prints you order from us are prepared from the full dimension files and we can much better prepare the photos for even significantly enlarged printing by use of professional methods and software. This provides you much better quality than ordering prints yourself on some website.
You can read more about our printing offer on this page.
Is Reservation refundable upon cancellation?
The reservation of €50,00 (or €70,00 if you additionally chose for having makeup/hair done in our studio by one of our makeup arists/hair stylists) is a product itself. You reserve the desired time slot which than becomes unavailable to other clients and I also cannot sell it anymore.
No refunds are are granted upon cancelation or no showing up. Rescheduling the photo shoot without extra charge is possible up to fifteen workdays before the previously booked date. after that point it costs €30,00. The days when free of charge rescheduling is possible are counted from one day before the booked day or the Friday before the weekend the photo shoot was booked.
Is Reservation part of the whole assignment?
Yes, the booking fee is part of the whole assignment. Days before the shoot you receive a second payment link for the rest of the amount to be fulfilled before the photo shoot.